Five Benefits of Recreation Therapy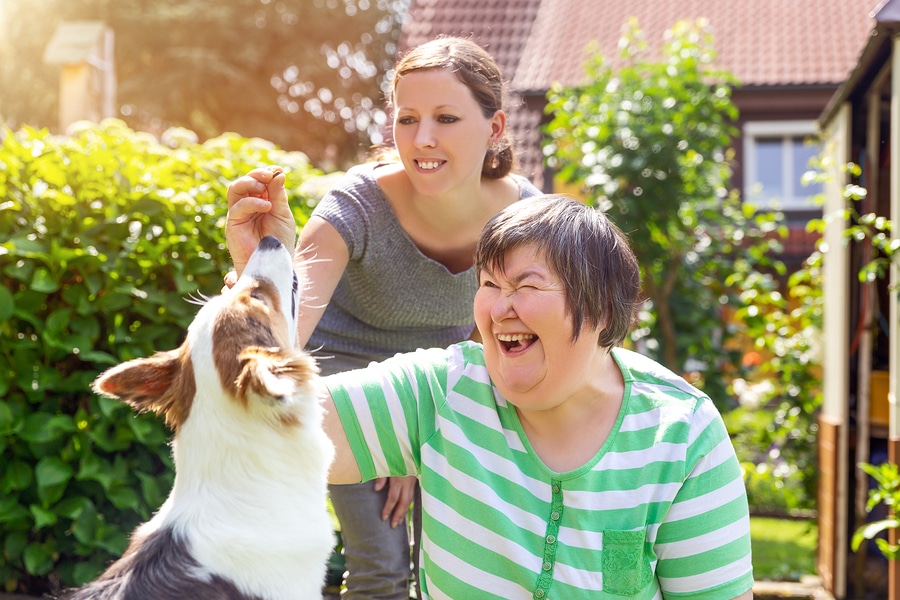 Recreation therapy uses a wide range of activities to help with specific issues your family member may be having. These types of therapies can include music, art, games of all types, pet therapy and so much more. Recreation therapy can assist with a huge array of difficulties, without causing added stress for your family member. In fact, if anything, it can greatly reduce the stress she may be experiencing already.
Increases Self-esteem and Assists with Treating Mood Issues
Recreation therapy is far more fun than work, which is a great way to build on success. That, in turn builds self-esteem. This combination also can help with mood issues, like depression and anxiety, especially if those are caused by frustration at how difficult some skills are to learn.
Improves Socialization Skills
Having fun with people builds bonds. And if your family member is engaging in recreation therapy, that means she's able to build bonds with the other people involved in her recreational therapy sessions. Those socialization skills are transferrable to other situations, too.
Boosts Cognition and Problem-solving
Stimulating games and activities, like music and art, do more than just help with moods and social skills. They can also help to boost problem-solving skills and cognition. That's important when you're trying to ensure that your family member is able to solve simple life problems on a daily basis.
Helps with Strength, Eye/Hand Coordination and More
As all of these other benefits are building upon each other over time, your family member is also doing more, and possibly using muscles in new ways and to do new activities. That can help to build strength, especially if she's engaging in activities that she enjoys. Eye/hand coordination may also improve, especially with more physical games and play.
Builds on Skills Your Family Member Needs
The most important part of recreation therapy is that it builds on skills that your family member needs in order to successfully meet her goals. She may be trying to develop independence, and recreational therapy can help her to gather the skills that she needs to fully meet that goal. They're also skills that she can use across all areas of her life. Recreation therapy may even help your family member to break through plateaus with some of her goals. Trying something new in a fun way can help her to make progress that might have seemed impossible to her and to you before.
If you are considering

therapy programs in Carmel, IN

, please call the caring staff at RSI Cares. Serving Greater Indianapolis Area. Call for Immediate Info & Assistance:

317-471-0750

.
Latest posts by Etelka Froymovich
(see all)