What Kinds of Support Groups Could Help You Be a Better Caregiver to Special Needs Children?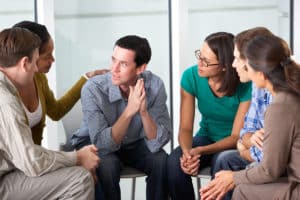 In the quest to be a better caregiver to your child with special needs, you might overlook support groups. Sometimes support groups feel a bit selfish for caregivers because they take place away from caregiving itself. Finding the right support group can empower you in immeasurable ways, however, and it's definitely something that you should consider finding. Here's a bit of information about the different types of support groups you might encounter.
Advocacy Groups
Advocacy groups are designed to advocate for children just like yours. These groups often help parents to organize and to learn about the different rules and laws that affect their children the most. Having the support of a large advocate group could make a tremendous difference if your child is experiencing discrimination in any way.
Emotional Support Groups
Being a parent and caregiver to special needs children takes a lot out of you every single day. Parents in situations just like yours know what you're up against and can completely relate. Other parents that you encounter in your life might have more difficulty relating to the situations you experience. Having a support group made up entirely of people who know what it's like to live your life is vital to helping you deal with what you're feeling.
Support Groups at Your Child's School
If your child attends a school, you may find that there are support groups at the school for parents. These types of groups may revolve much more around supporting you and your child in that particular school environment. These groups can also help you to navigate local agencies that might be able to help you and your child even further.
Online Support Groups
You don't have to meet only with parents and advocates in person, though. Online support groups can be just what you and your child need, especially if you're dealing with rare conditions or unique situations. These types of groups are such that you can usually access assistance at any time of the day or night, which can be ideal if you have a tight schedule that makes attending meetings in person much more difficult.
You might find that a mix of different support groups give you what you need as a caregiver to special needs children. As your caregiving journey changes, so too can your needs in terms of the types of support you're seeking for yourself and for your child.
If you are considering residential habilitation in Avon, IN, please call the caring staff at RSI Cares. Serving Greater Indianapolis Area. Call for Immediate Info & Assistance: 317-471-0750.
Etelka Froymovich founded Home Services Unlimited in 1997

As a practicing Registered Nurse, Etelka was keenly aware of a void in quality patient care that could be provided in the home. She embarked upon a journey to develop a home health care agency that would exceed all expectations and become a trusted partner to physicians and patients.

A Distinguished Career From Nurse to Director of Nursing to President of Home Services Unlimited
Etelka's distinguished career followed a logical progression to her position as President of Home Services Unlimited. She graduated as a nurse practitioner with a Bachelor of Nursing (RN) in 1972 from Meshgorya University in the Ukraine, close to where she lived with her family. She married her husband Phil in 1973 and decided in 1977 that they would relocate to the United States to be closer to family and to come to this land of opportunity. With an eagerness to continue her budding career, Etelka sat for and passed her Boards in the U.S. in 1979.

A Love and Talent for Working with the Elderly
Etelka began her nursing career in the U.S. at Colonial Crest, now part of Golden Living, where shewasthe In-service Coordinator, the Director of Training and Education and Director of Nursing, a position she occupied for several years.
With a group of partners, she co-founded Adept Corporation, which operated group homes for the mentally challenged. The business was successful and in 1996, Etelka sold her share to return to her roots, caring for the elderly.
In January of 1997, Etelka opened Home Services Unlimited as a fully licensed business to provide home health care. In her quest to learn to do better for her patients, she had already obtained a Masters in Healthcare Administration (MHA) in May of 1990 from the College of St. Francis. As President of Home Services Unlimited, Inc., Etelka guides the trusted, experienced care model Home Services Unlimited uses to continue providing excellent home health care.

Giving Back to the Community of Indianapolis
Volunteering for community services is a high priority for Etelka. Her memberships include the Indiana Association of Rehabilitation Facilities, Executive Women in Health Care and the Indiana Association for Home and Hospice Care, where she is a member of the Board of Directors.
Etelka has also served on the Board of Directors with Hooverwood Home, a highly regarded geriatric facility, since 1997 and as the President for 2005-2006. Through her community work, she has received several awards and accolades, including the Nora McFarland award in 2002, from the Indiana Association of Home and Hospice Care.
Etelka was honored as a "Health Care Hero" by the Indianapolis Business Journal. The issue can be read online here:

http://mags.ibj.com/activemagazine/welcome/html/ibjhch.html.

After clicking on the link, then click on the image of the issue's front page. After that, you can browse through the issue or click in a box near the top of your internet browser to adjust the page to 17, which is where Etelka's article appears.
Latest posts by Etelka Froymovich (see all)