Physicians Making House Calls to Help RSI Clients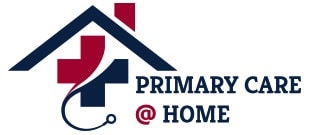 Many of RSI's clients find they cannot make it to their physician's office dues to either a temporary homebound status or the presence of complicating factors that make it difficult for the client to access a Doctor's office. Luckily, Dr. Randall Horine has been able to visit many of these patients at home, eliminating the need for the patient who cannot easily leave home – even for a Doctor's appointment – to travel.
Dr. Horine is a Board-Certified Internal Medicine physician affiliated with Primary Care At Home, Indy's newest house call physician service. Dr. Horine treats adults including seniors and those with special needs in the safety and comfort of their own home. Dr. Horine Graduated from Indiana University and completed his residency in Internal Medicine at St. Vincent Hospital in Indianapolis, where he practiced until 2019. He has a special interest in assisting home-bound patients remain in their homes and out of the hospital.
Services Include:
• Primary Care house calls to patient homes and group living settings
• Transitional Care Management
• Chronic Care Management
• Telehealth / Remote Patient Monitoring (coming soon)
Insurances Accepted (as of April 2021):
• Traditional Medicare
• Traditional Medicaid
Primary Care At Home currently provides services within a 25 – 30 min radius of their office in Northwest Indianapolis. However, if your loved one needs similar services in other areas, they can refer you to another house call provider active in your area.
Primary Care At Home can be reached by phone at 317-471-0774 from 8 am – 4:30 pm Monday – Friday.
Latest posts by Etelka Froymovich
(see all)