How Do Habilitation Experts Determine What Your Family Member Needs?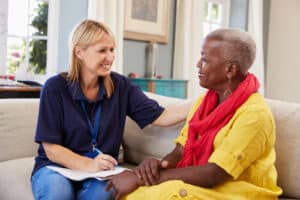 Part of getting the most out of residential habilitation services involves getting an accurate assessment of your family member's needs so that the right plan can be put in place. Here's how that happens.
Examining Your Family Member's Environments
The different environments that your family member exists within all demand different skillsets from her. Whether she's at home, out in the community, or seeking employment, habilitation specialists will examine those different environments to see how your family member reacts and interacts within them. That's the basis of determining needs.
Evaluating Existing Skillsets
The next step is to identify and evaluate your family member's current skills. There are likely a lot of skills that she's already built up, and that means it's going to be easier to build on those. For example, your family member may already be able to get dressed on her own. That's a vital skillset for her to have and it can be expanded upon to include deciding when it's appropriate to do things like wear a jacket.
Identifying Gaps within Skillsets
When skills are self-taught, there might be gaps that aren't apparent. Habilitation specialists can help to spot those gaps and work with your family member to fill them in. If there are gaps between where she is now and where she wants to be with a specific set of skills, they can help with that, too. Until those gaps are identified, it's going to be difficult to offer the right habilitation.
Talking with Appropriate People about Necessary Skills and Supports
It's also going to be important for habilitation experts to talk with other people in your family member's life about the different supports and skills that they see as necessary for her. This is a really helpful way to get even more information about what might be missing for her.
Prioritizing Instruction
Once all the information is collected, it's much easier to prioritize which skills are most important for your family member right now. There may be some skills that seem important at first blush, but which can take a back seat until other skills are mastered. Having the right prioritization is going to ensure success for your family member, which is important.
Residential habilitation services offer a process through which your family member's biggest needs are identified and then met, in a variety of ways. RHS offers a chance for your family member to safely and thoroughly gain the skills she needs in order to be successful out in the world.

If you are considering residential habilitation in Greenwood, IN, please call the caring staff at RSI Cares. Serving Greater Indianapolis Area. Call for Immediate Info & Assistance: 317-471-0750.
Latest posts by Etelka Froymovich
(see all)