Older People with Autism Face Distinct Challenges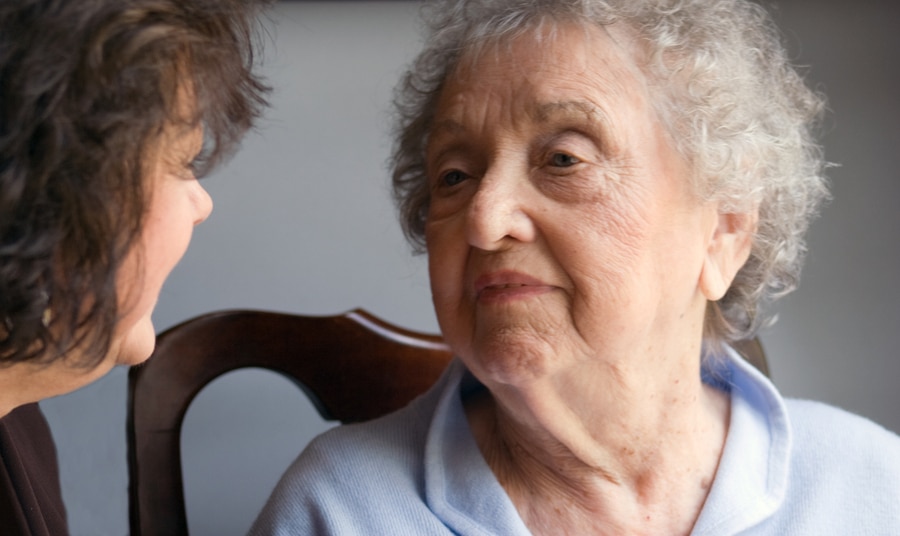 Your family member might not have been diagnosed with autism as a child, as many people with autism are these days. As a result, life may be a little bit more difficult for her than it has to be. Thankfully home care providers can help her to deal with some of those challenges now that she knows what she's up against.
More People Are Diagnosed Later in Life
Autism is a condition that isn't fully understood even now. Years ago, very few people were diagnosed, especially if they were not at the extreme end of the spectrum. As a result, many people are older than school age and sometimes well into adulthood before they're diagnosed. This can leave your family member with memories of being misunderstood for a long, long time before understanding what makes her different.
Isolation and Depression Can Be a Bigger Issue
Isolation and depression are a problem for any adult, but they can be an even bigger problem for adults with autism. Your family member may not know how to reach out to others to form a connection, which can result in withdrawing. It's difficult to break those habits if they're ingrained, too. But having a little bit of help makes a world of difference and so can therapy, as well.
Adaptive Skills Are Still a Challenge
One thing that most people with autism share is a problem with adaptive skills. This means that they may know how to do certain things, but when something goes wrong, they're at a loss suddenly. Much of the time this happens because whatever went wrong really throws a wrench in life. As a result, your family member might find other ways to cope that don't always make sense to you.
Home Care for Autism Helps a Lot
Hiring home care for autism can teach your family member how to cope with unexpected events. Home care providers are also excellent at helping your family member experiment with social connections, too. They can ensure that your family member is eating healthy meals and meeting other goals, of which some might be related to caring for herself more effectively.
Managing these different challenges can help your adult with autism to feel supported and able to cope more effectively. That can help her even more as her life changes more dramatically with age. Home care providers can help her to get through those transitions more easily, too.
If you are considering autism resources in Beech Grove, IN, please call the caring staff at RSI Cares. Serving Greater Indianapolis Area. Call for Immediate Info & Assistance: 317-471-0750.
Etelka Froymovich founded Home Services Unlimited in 1997

As a practicing Registered Nurse, Etelka was keenly aware of a void in quality patient care that could be provided in the home. She embarked upon a journey to develop a home health care agency that would exceed all expectations and become a trusted partner to physicians and patients.

A Distinguished Career From Nurse to Director of Nursing to President of Home Services Unlimited
Etelka's distinguished career followed a logical progression to her position as President of Home Services Unlimited. She graduated as a nurse practitioner with a Bachelor of Nursing (RN) in 1972 from Meshgorya University in the Ukraine, close to where she lived with her family. She married her husband Phil in 1973 and decided in 1977 that they would relocate to the United States to be closer to family and to come to this land of opportunity. With an eagerness to continue her budding career, Etelka sat for and passed her Boards in the U.S. in 1979.

A Love and Talent for Working with the Elderly
Etelka began her nursing career in the U.S. at Colonial Crest, now part of Golden Living, where shewasthe In-service Coordinator, the Director of Training and Education and Director of Nursing, a position she occupied for several years.
With a group of partners, she co-founded Adept Corporation, which operated group homes for the mentally challenged. The business was successful and in 1996, Etelka sold her share to return to her roots, caring for the elderly.
In January of 1997, Etelka opened Home Services Unlimited as a fully licensed business to provide home health care. In her quest to learn to do better for her patients, she had already obtained a Masters in Healthcare Administration (MHA) in May of 1990 from the College of St. Francis. As President of Home Services Unlimited, Inc., Etelka guides the trusted, experienced care model Home Services Unlimited uses to continue providing excellent home health care.

Giving Back to the Community of Indianapolis
Volunteering for community services is a high priority for Etelka. Her memberships include the Indiana Association of Rehabilitation Facilities, Executive Women in Health Care and the Indiana Association for Home and Hospice Care, where she is a member of the Board of Directors.
Etelka has also served on the Board of Directors with Hooverwood Home, a highly regarded geriatric facility, since 1997 and as the President for 2005-2006. Through her community work, she has received several awards and accolades, including the Nora McFarland award in 2002, from the Indiana Association of Home and Hospice Care.
Etelka was honored as a "Health Care Hero" by the Indianapolis Business Journal. The issue can be read online here:

http://mags.ibj.com/activemagazine/welcome/html/ibjhch.html.

After clicking on the link, then click on the image of the issue's front page. After that, you can browse through the issue or click in a box near the top of your internet browser to adjust the page to 17, which is where Etelka's article appears.
Latest posts by Etelka Froymovich (see all)