Home Care Makes Life Easier for a Family Member with Muscular Dystrophy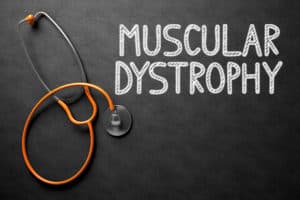 Muscular dystrophy, or MD, affects your family member's muscles and is a progressive condition. Adults with MD can find that just making it through every day is incredibly difficult without some extra help.
Assessing Fall Risk and Preventing Falls
Muscular dystrophy weakens your family member's muscles. It also causes problems with her joints and general range of motion. All of these complications work together to create a huge fall risk for her. Home care for muscular dystrophy provides a way for you and your family member to get a full picture of her fall risk and help her to prevent possible falls.
Help with Mobility Concerns
Beyond the risk of falling, your family member may have trouble with mobility in general. Home care providers can make transferring to a wheelchair, scooter, or bed so much easier for her. If your family member is able to use a cane, home care services can help her to use the cane properly to avoid injury.
Preparing Meals for Energy and Strength
A big problem for people with MD is that excess weight can put more strain on muscles and joints that are already weakened. Healthy meals that have plenty of protein to help build strength are usually recommended, but cooking can be problematic. Home care providers can take over the cooking for your family member and ensure she's eating plenty of nutritious foods.
Assistance with Activities of Daily Living
Activities of daily living are those activities that you might not think much about because they're just part of your daily routine. These are activities like getting dressed and using the bathroom. But for your family member, these activities can sap all of her energy and be incredibly difficult, to boot. With help, she's able to retain her dignity and handle these tasks much more easily.
Help with Stretching and Exercising
Your family member's doctor may recommend some specific exercises and stretches to help her to improve and maintain her strength and her range of motion. It can be a huge boost to have some help while doing these activities. Home care providers can ensure that your family member stays on target with her exercise goals, too.
Muscular dystrophy constantly challenges your family member and those challenges are likely to become more of an issue every year. That's why home care for muscular dystrophy makes such a big difference. As life becomes more challenging, your family member has help that can adjust with her needs.
If you are considering home care for people with disabilities in Greenwood, IN, please call the caring staff at RSI Cares. Serving Greater Indianapolis Area. Call for Immediate Info & Assistance: 317-471-0750.
Etelka Froymovich founded Home Services Unlimited in 1997

As a practicing Registered Nurse, Etelka was keenly aware of a void in quality patient care that could be provided in the home. She embarked upon a journey to develop a home health care agency that would exceed all expectations and become a trusted partner to physicians and patients.

A Distinguished Career From Nurse to Director of Nursing to President of Home Services Unlimited
Etelka's distinguished career followed a logical progression to her position as President of Home Services Unlimited. She graduated as a nurse practitioner with a Bachelor of Nursing (RN) in 1972 from Meshgorya University in the Ukraine, close to where she lived with her family. She married her husband Phil in 1973 and decided in 1977 that they would relocate to the United States to be closer to family and to come to this land of opportunity. With an eagerness to continue her budding career, Etelka sat for and passed her Boards in the U.S. in 1979.

A Love and Talent for Working with the Elderly
Etelka began her nursing career in the U.S. at Colonial Crest, now part of Golden Living, where shewasthe In-service Coordinator, the Director of Training and Education and Director of Nursing, a position she occupied for several years.
With a group of partners, she co-founded Adept Corporation, which operated group homes for the mentally challenged. The business was successful and in 1996, Etelka sold her share to return to her roots, caring for the elderly.
In January of 1997, Etelka opened Home Services Unlimited as a fully licensed business to provide home health care. In her quest to learn to do better for her patients, she had already obtained a Masters in Healthcare Administration (MHA) in May of 1990 from the College of St. Francis. As President of Home Services Unlimited, Inc., Etelka guides the trusted, experienced care model Home Services Unlimited uses to continue providing excellent home health care.

Giving Back to the Community of Indianapolis
Volunteering for community services is a high priority for Etelka. Her memberships include the Indiana Association of Rehabilitation Facilities, Executive Women in Health Care and the Indiana Association for Home and Hospice Care, where she is a member of the Board of Directors.
Etelka has also served on the Board of Directors with Hooverwood Home, a highly regarded geriatric facility, since 1997 and as the President for 2005-2006. Through her community work, she has received several awards and accolades, including the Nora McFarland award in 2002, from the Indiana Association of Home and Hospice Care.
Etelka was honored as a "Health Care Hero" by the Indianapolis Business Journal. The issue can be read online here:

http://mags.ibj.com/activemagazine/welcome/html/ibjhch.html.

After clicking on the link, then click on the image of the issue's front page. After that, you can browse through the issue or click in a box near the top of your internet browser to adjust the page to 17, which is where Etelka's article appears.
Latest posts by Etelka Froymovich (see all)